The United Nations Sustainable Development Goals present a promising world in 2030, depending on the realisation of the targets. Being in education we see each of the 17 Global Goals as our own aspirations and ambitions to accomplish. With EdChatIND and EklavyaParv, here comes the initiative - Sustainable Development Goals for a Better World - SDG4BW TweetChat.
#SDG4BW Team has gone for the most fruitful key to the accomplishment of the SDGs - Collaboration! Educators, Policy Makers, Intellectuals, and individuals with ideas have come together to brainstorm and present a sustainable plan towards the goals. Starting from 29 January 2022, this TweetChat shall bring home an understanding for each goal. Every last Saturday of the month, at 7:00 PM IST/8:30 AM EST, a 30 minutes interactive chat presents a committed ground to discuss and demystify the ambitious goals. We have started with the Introductory Episode of the TweetChat with two prominent SDGs Advocates:
The four questions: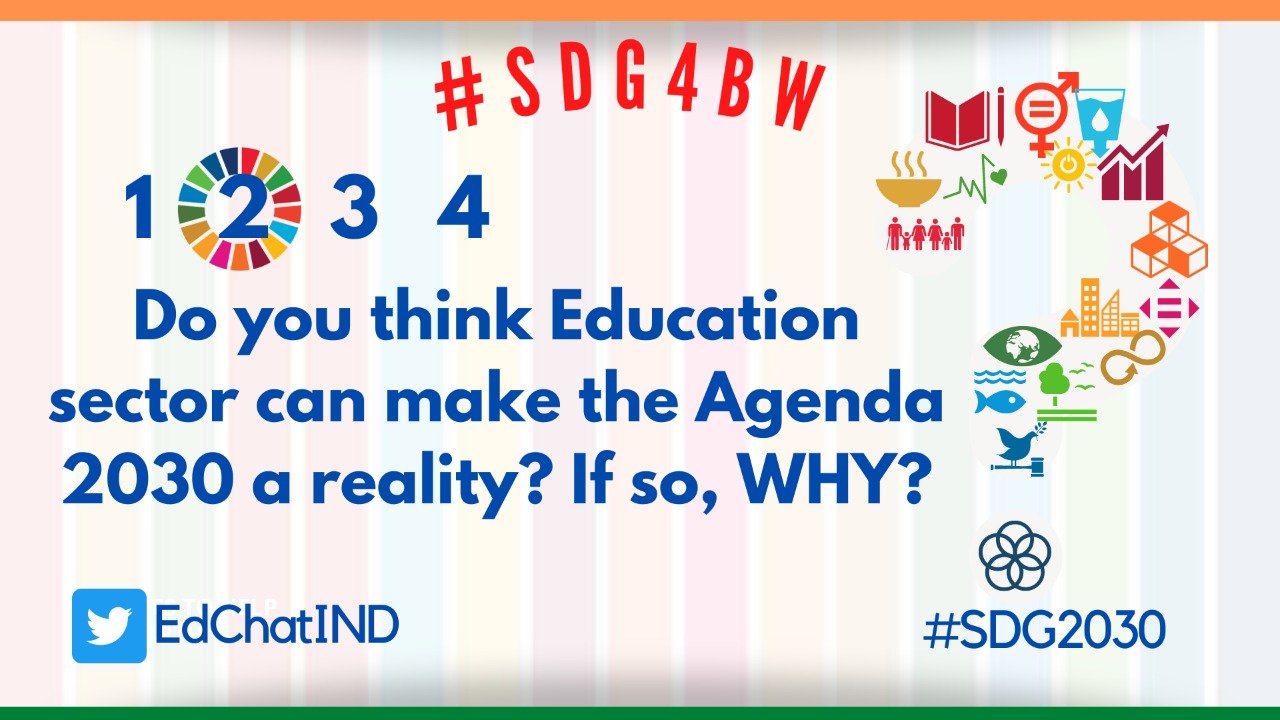 EdChatIND led the intervention and invited the experts to bring an introduction to the scope and significance of the 17 SDGs. This event has a format where 04 Questions are posted and the two invited guests share their views while addressing the queries, observations, and responses by the participants. This is common to most of the good tweet chats in the world. What made us sound, feel and convey HOPE is the coming together of some of the amazing people in the educational world. Each tweet with the hashtag #SDG4BW #Agenda2030 #GlobalGoals added more power to the efforts that have already been there in the whole world. The contributors, moderators, and the two experts ensured that everyone gets the best of learning. It was great to see the best practices coming to mention through images and descriptions. Our team felt wonderful to see that right from the extreme West to the East and from South to the North, SDGs have already made their presence felt. Teachers have been doing so much that the 'Better World' has already been planted.
We did expect a lot, but what came as responses proved overwhelming to the whole team. Here is a glimpse of the compiled chat:
BLOG COMMENTS POWERED BY DISQUS