'Participation' is the first key and 'Practice' is the second to make learning happen in the classroom. When a teacher teaches and students become a part of the process, there is nothing that can stop the realisation of learning. There is always a long-term goal in the mind of a teacher and a short-term objective for a student. They need to enable the kids to successfully hunt a good career and life; student desire to acquire reasonably impressive skill-sets to make this a reality.
The role of technology is not the leading role in education. It should not be and it can never be as well. It is the teacher and student who are the prime leaders of the ship. In this voyage to master life and skills, the resources that are brought to the classroom play a vital role. A hawk-eyed teacher is equipped with a good amount of awareness and skills. The trending, as well as the 'once-popular technologies, are part of the teacher's learning. The interaction with the students, then, moves to become a rich discussion because they can see that their teacher knows what they see around. Recalling the often-repeated saying that:
Technology will not replace teachers. But the teachers who use technology will replace the teachers who don't!
There is nothing to fear though. There is no teacher left around us who is not using technology at all. The thing they need to ensure is that they learn the way it can be integrated into the classroom. Not everything, every social media platform or anything in the gaming world or anything in the communication domain, can be brought to the class. But, declaring them a taboo will not help even. What the teachers need to do is to plan a way to encourage the kids to engage themselves in the classroom-communication.
Going by Bloom's Taxonomy (that I do not support as the only way to plan to teach) we can see that the first thing is remembering and that relates to MEMORY. Now, do not misread Memory or Remembering as something meant for students only. It is both ways i.e. for the teachers as well. They need to refresh their knowledge and then take it to the students in a subtle objective way. If the students get an urge to remember things with inner motivation, moving to subjective learning is better. Asking Questions is the first thing that re-kindles the process of turning the notes into knowledge. I have come across an Online Assessment Tool for conducting Quiz Contests and I am sharing the same week.
"Quizizz is a free tool. It works on any device: web browser, iOS, Android and Chrome apps. You can access hundreds of ready-made learning quizzes or create your own. Join as a teacher, pick a quiz, and use the code for a virtual room to give to your students."
The way you make a quiz, you host it and then you see them playing it on their mobile phones/tablets or laptops with the Scoreboard Seen Live on the Screen/Projector in the Class makes it a real happy classroom. The extra edge comes with the Music that is being played by the App or the Website during the quiz.
The additional features about creating a quiz are more beneficial and good with the Quizizz. You can download an excel sheet from Quizizz and enter the questions as guided in this format. While using the desktop version, you can upload this .csv and the quiz is generated. Another excellent feature is to TELEPORT the questions from Pre-made quizzes. Click on teleport after cresting the name of the quiz. On the right side of the screen, you see that there are many quizzes opened and you can add a question to your quiz, just by clicking ADD.
The Difference Between the Desktop and Laptop Version for Teachers/Hosts:
You can Host a Quiz and See the Score Board Live in Desktop Version.
You can challenge friends via Smartphone App
As a teacher, it is better to use the Desktop Version (It is possible to use it via mobile phone browser as well through the Desktop Mode)
Reports can be downloaded in excel format and carry individual performances stats along with all ranking details.
These reports can be e-mailed to parents as well.
Please note that the games played through a practice link sent by you shall not generate any Report of Results.
You can HOST in THREE ways:
PLAY LIVE (Host it live and See the Scoreboard on your device)
ASSIGN HW (Home Work by giving a Due Dat to Complete)
Practice (Play for Self or Send a Practice Link to others- No reports saved)
PLAY LIVE gives THREE CHOICES:
TEAM Contest
Classic (Individual and LIVE)
TEST (As a Class Test-Serious Assessment via login by Student)
A few features have been added to Quizizz:
You can make Lessons as well (Slideshow presentations as Quiz).
You see an option to add Slides when you want to add New Questions.
Teleport now comes in an improved format, works the same way though.
I am sharing Refer a Friend for you to Join this resource. Use Your Gmail or make an account the way you find it suitable.
Quizizz describes itself on Playstore as:
Quizizz is used by more than 10 million students, teachers and parents—for learning at home and in the classroom.
Choose from millions of free quiz games covering every subject, including mathematics, English, science, history, geography, world languages, and general knowledge topics. You will find everything you need to study for school and beyond.
Compete with friends online, and customize your games with themes, music, memes, and more!
Quizizz works great for learning at school:
- Use our multiplayer quiz game to have the whole class play together, or assign homework for individual practice.
- Pick from our collection of teacher-created quizzes, so you don't have to make your own.
- Read aloud and other accessibility features so everyone can participate.
- Seamless integration with learning management systems.
Prepare for tests and exams:
- Whether you're preparing for the SAT, ACT or AP exams, you'll find great free content to help you study.
- Track your progress using our helpful reports.
- Play and compete with friends to make learning more interesting!
Learn about your favourite topics:
- Education doesn't stop in the classroom, use our app to learn on the go.
- Whether it's current affairs, sports, literature or general knowledge trivia, you'll find great quizzes to keep you informed (and entertained!)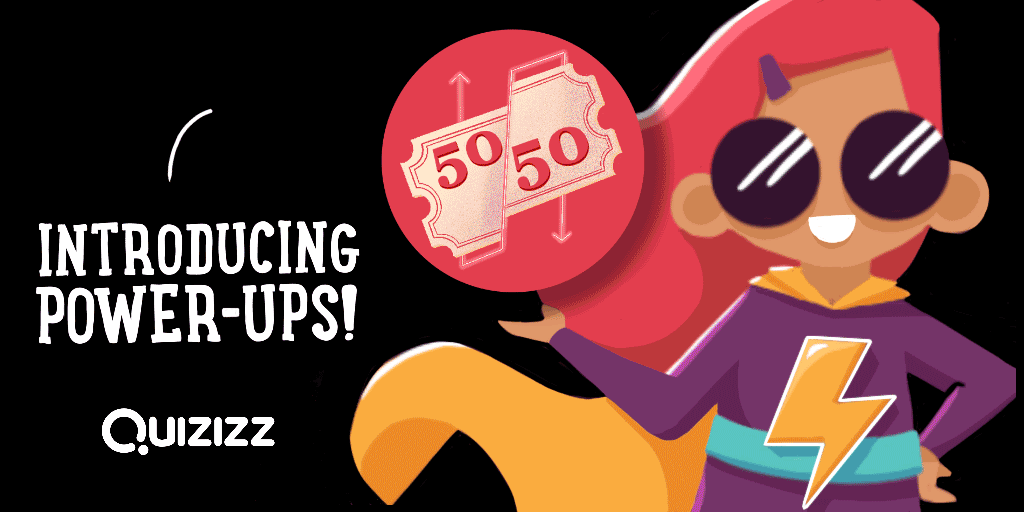 PicSrc: Quizizz
BLOG COMMENTS POWERED BY DISQUS